Husband of San Antonio Woman Killed in Ski Lift Accident Files Lawsuit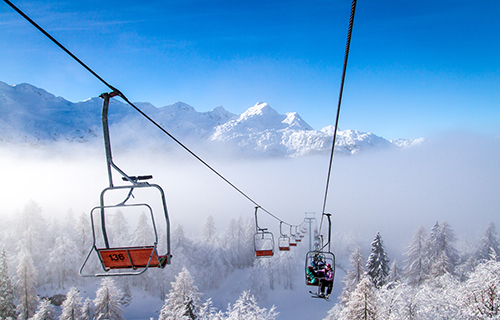 On December 29, 2016, 40-year-old Kelly Huber was killed and her two daughters, Ashley and Taylor, injured after a fall from a ski lift at the Granby Ranch ski area. The investigation revealed one of fourteen at a Colorado ski resort during the 2016-17 season, was caused by an "unprecedented" mechanical error involving the lift's electronic drive.
William Huber, the girls' father, has filed a wrongful death lawsuit against Granby Realty Holdings, the ski area's owner, that reveals the most details to date about the tragic incident.
According to Westworld, the lawsuit claims staff at Ski Granby Ranch knew the lift was unsafe before the incident happened.
"The event that killed Kelly Huber and severely injured Ashley Huber and Taylor Huber is of the kind that ordinarily does not occur in the absence of negligence," states the complaint.